I just replaced the batteries in my trusty TI-30X calculator. Even paying the office supply store premium markup plus PA's 6% sales tax, it only cost me $3.79. Much cheaper than a new one.
How long did this one last?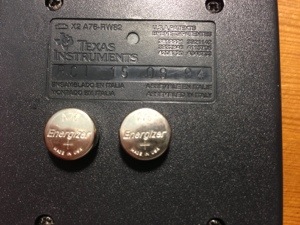 The original batteries were "Made in USA." They lasted just shy of 19 years. The date stamp says "15 09 94", which I take to mean it was manufactured on 15. September, 1994.
The new batteries were "Made in China."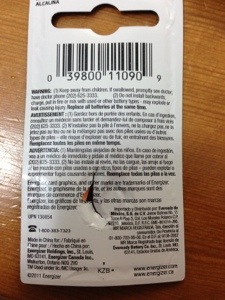 But at least they contain "0% Hg." I think that means the old ones may. (Now I have to make a special trip to the recycling center…)
I bought this shortly after starting High School / ninth grade. It has lived on my desk nearly continuously.
It never actually gave up the ghost. The screen was dim and would fade out with prolonged use, but it still did good math.
And it still looks good.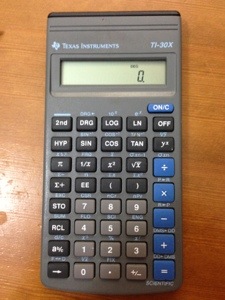 I'm hoping for another two decades of use.